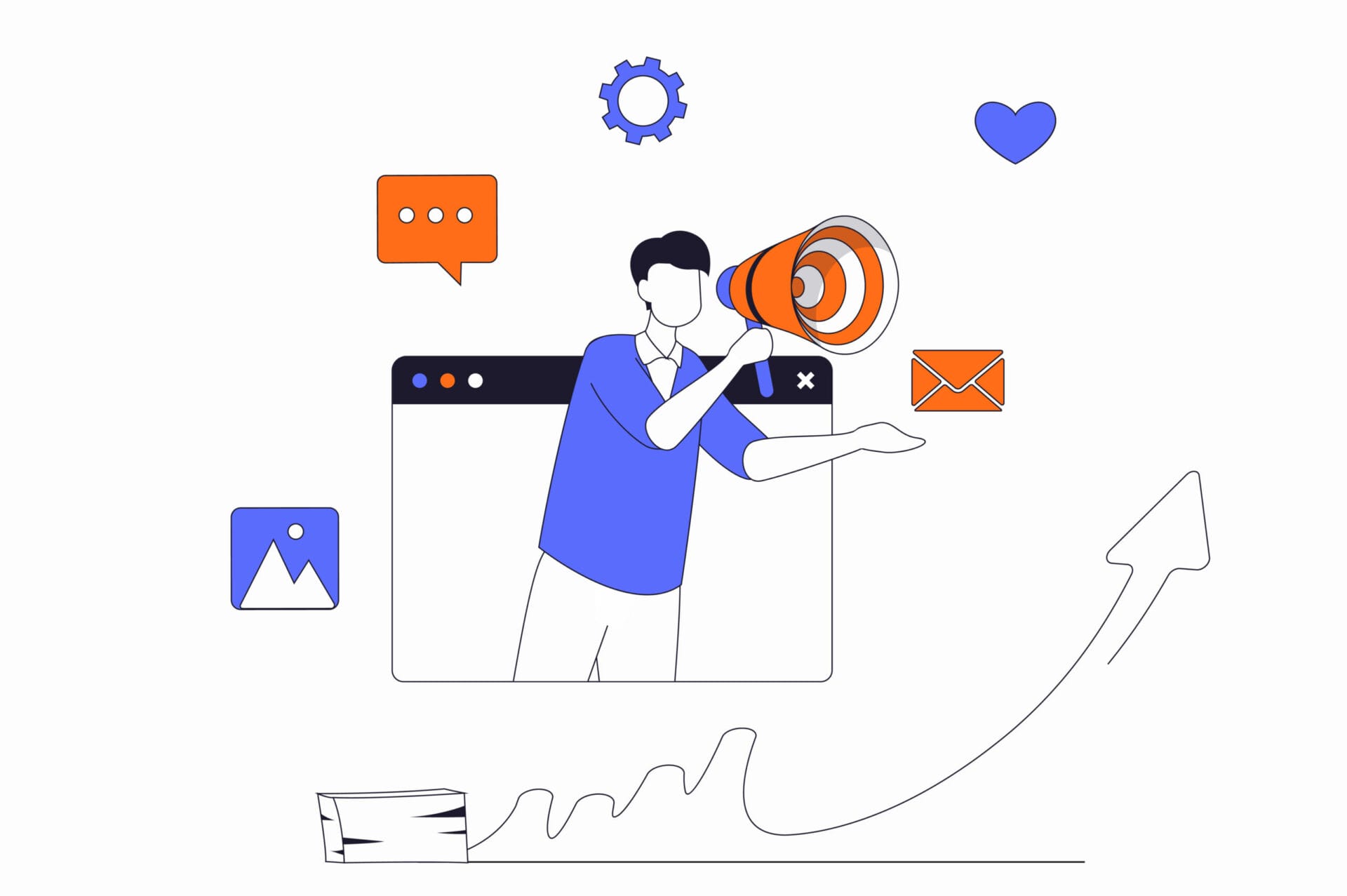 How to Use Social Media for Small Businesses: A Cheat Sheet
Social Media Made Simple for Small Businesses
Social media is a powerful communications tool, there's no question about it. But for small businesses, it can be hard to know where to start.
What social platforms should you use? What kind of content should you post? And how do you measure success?
Never fear! We've put together this cheat sheet to help you get started using social media for your small business. First, choose the right social media platform or platforms for your business. There's no one-size-fits-all answer here – it depends on your industry, your audience, and your goals.
Once you've selected a few platforms to focus on, it's time to start creating high-quality content. Engagement is key – the more engagement your posts get, the more successful they'll be. And finally, use an analytics tool to track your progress and ensure you're meeting your goals.
With this simple guide in hand, you're ready to take your small business social media strategy to the next level!
Did you know? Social media users tend to trust reviews they see on social media more than any other type of advertising. To learn more about the best review generation tools, check out our post The Best Review Generation Tools For Small Businesses.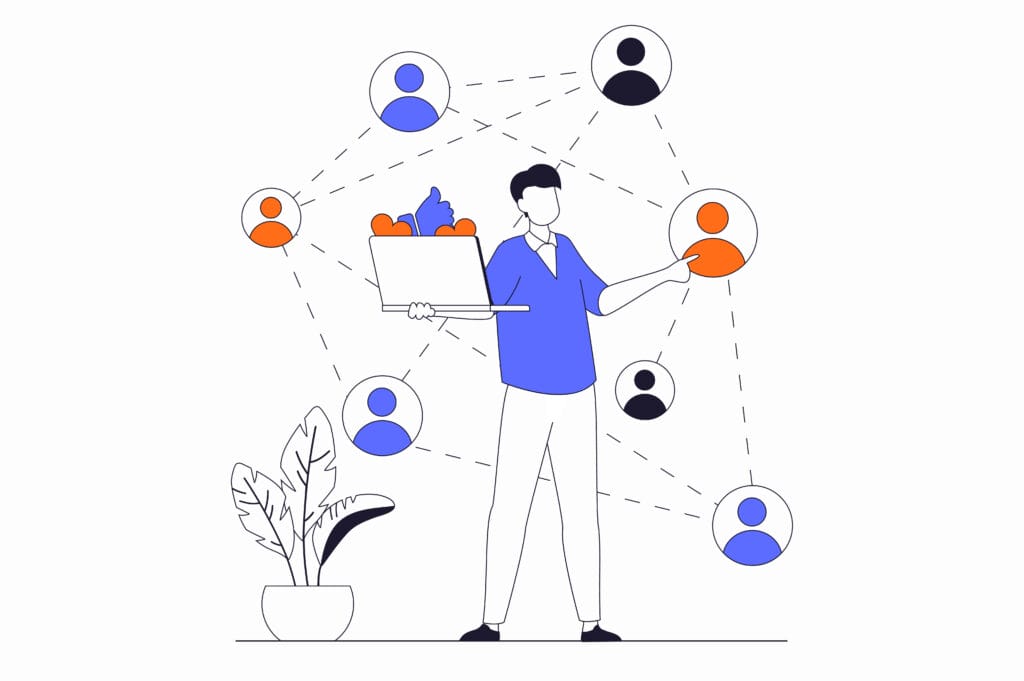 Get the Most Out of Your Social Media Channel
Are you struggling to figure out how to use social media for your small business? Worry not! This cheat sheet is here to help.
From figuring out your social media goals, to creating content that engages your customers, we'll walk you through everything you need to know. So what are you waiting for? Let's get started!
Research Your Options
So you've decided to take the plunge and create your social media accounts. Congratulations! Now comes the hard part: creating content that will speaks to your audience and help you achieve your business goals.
Depending on what kind of business you have, some platforms will make more sense than others. For example, if you're a visual artist or musician, Instagram might be a good choice. If you're a B2B company, LinkedIn might be a better bet.
Once you've narrowed down your options, commit to posting regularly on those platforms. Consistency is key! And don't forget to have fun with it – after all, social media should be enjoyable for both you and your followers.
Create Engaging Content
When it comes to content, engagement is key. If you want people to actually read (and share) your posts, they need to be interesting and relevant to your target audience. That's where the 80/20 rule comes in: 80% of your content should be informative or entertaining, while only 20% of it should be promotional. This way, you won't come across as spammy, and people will actually want to engage with your content.
Of course, not all content has to be original. You can (and should) curate content from other sources that will be interesting or useful to your audience. Just make sure to give credit where it's due! By following these simple tips, you can ensure that your content is engaging and relevant – which is essential for attracting potential customers and boosting your bottom line.
Engagement rates will vary depending on the social media platform you're using. For example, Facebook typically has lower engagement rates than Twitter. That's because people use Facebook to stay in touch with friends and family, while they use Twitter to discover new information and ideas. As a result, businesses need to post different types of content on each platform to be successful.
Keep it Consistent
If you're using social media for small business, one of the most important things to keep in mind is consistency. You need to post content regularly in order to keep your audience engaged, and that can be a lot of work!
One way to make things easier is to plan your content in advance. That way, you can batch-shoot or write a bunch of posts at once and then schedule them out over time. Planning ahead will save you a ton of time in the long run.
Another important thing to remember is that social media isn't just about promoting your product or service. Yes, that's part of it, but it's also about building brand awareness and creating an engaging community around your business.
Make sure you're sharing interesting content that will get people talking – and remember to measure your results so you can see what's working and what isn't. With a little effort, you can use social media to give your small business a big boost!
Measure Your Results
If you're not measuring your results, you won't know what's working and what isn't. Luckily, there are a ton of great tools out there that can help you track your engagement rates, reach, and more.
One tool we recommend is Hootsuite Insights. It's a powerful platform that gives you detailed information about your social media performance. You can use it to track your progress over time, see which posts are performing well, and even compare your results to other businesses in your industry.
Another great option is Google Analytics. It's a free tool that can be used to track traffic to your website from all over the internet – including social media. This is valuable information that can help you adjust your content strategy and boost your bottom line.
No matter which tools you choose, make sure you're taking the time to measure your results. Otherwise, you won't be able to improve your social media strategy – and you'll miss out on potential customers.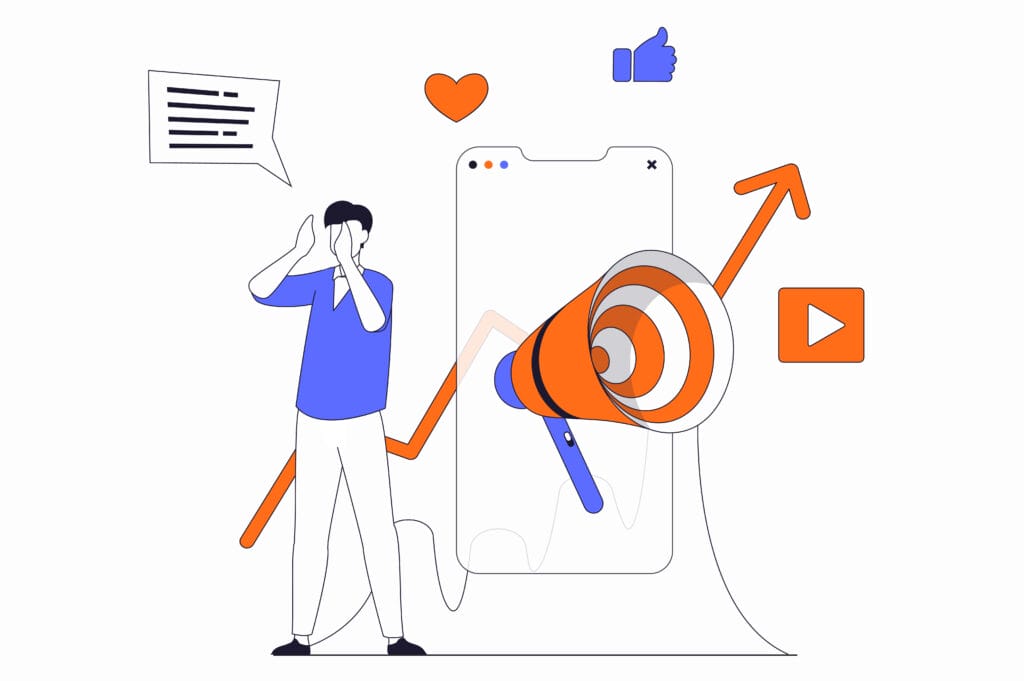 Social Media Platforms for Small Businesses
There are a ton of social media platforms out there, but which ones are right for your small business? Some businesses do well on all platforms, while others only need to focus on one or two. It really depends on your industry, target audience, and goals.
For example, if you're a B2B company, LinkedIn is probably going to be the most important platform for you. But if you're a B2C company selling products or services to consumers, Facebook and Instagram will probably be better choices.
Here's a quick rundown of some of the most popular social media platforms:
Pro-Tip:
Check out our recent post 6 Best Practices to Improve your Google Business Profile to learn more about how to optimize your listing.
How to Choose the Right Social Media Platform for Your Business
With so many social media platforms to choose from, it can be tough to decide which ones are right for your business. But don't worry – we're here to help! Here are a few things to keep in mind when choosing a platform (or platforms) for your business:
Consider your goals. What do you want to achieve with social media? increased brand awareness? more website traffic? More leads and sales?
Once you know your goals, you can start to narrow down your options.
Think about your target audience. Which platforms are they using? Where do they hang out online? If you're not sure, take some time to do some research.
You can also use tools like Google Analytics to get a better understanding of your audience.
Take a look at the content you already have. What kind of content would work well on social media? Do you have visual content like photos or videos? Do you have helpful blog posts or infographics?
Whatever kind of content you have, make sure it's engaging and shareable – blogs are great for this purpose! To learn more check out our post Why Have a Blog For Your Business?
The Bottom Line
Social media is a powerful marketing tool – but only if it's used correctly. If you're not sure where to start, we recommend focusing on one or two platforms that are most relevant to your business. From there, you can experiment with different content types and see what works best for your audience.
Remember, social media isn't just about promoting your product or service. It's also about building brand awareness and creating an engaged community around your business. So make sure you're sharing interesting content that will get people talking!
Save time by outsourcing your social media to professionals who can help you create content, moderate comments, and engage with your audience. With the right team in place, you can focus on running your business while they handle the social media marketing.
Written by: Anna Bennett