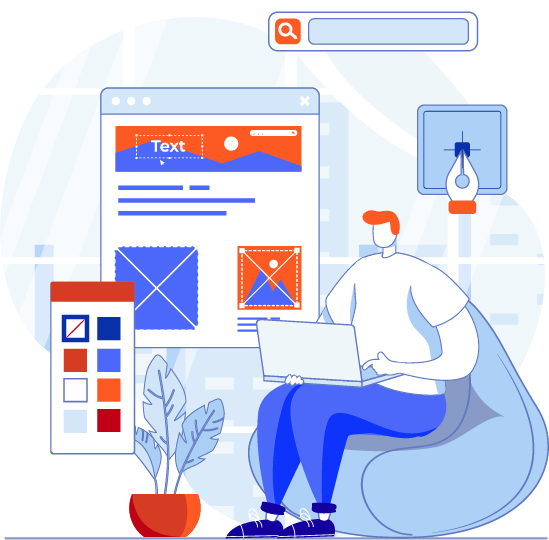 The Impact of Professional Web Design on Business Growth
Decoding the Influence of Professional Web Design in Growing Your Business Online
A professionally designed website is more than just a digital brochure; it's a powerful tool for business growth. For starters, high-quality web design plays a vital role in improving your online visibility. An aesthetically pleasing and well-structured site is likely to rank higher in search engine results. This leads to more organic traffic and, consequently, a broader potential customer base.
User experience is another pivotal element that contributes significantly to business growth. Intuitive navigation, fast loading times, and a mobile-friendly layout are just a few aspects of web design that can enhance the user experience.
A website that is easy to use is more likely to retain visitors, which leads to increased customer retention. This is important because retaining an existing customer is often more cost-effective than acquiring a new one.
Design aesthetics shouldn't be overlooked either. A clean, professional look can enhance your brand's image and credibility, making it more likely that visitors will convert into customers. Whether it's an eye-catching call-to-action button or high-quality product images, every design element can have a direct impact on conversion rates.
The Impact of Web Design on Business Growth: A Statistical Overview
The connection between professional web design and business growth is much more than just aesthetic appeal. Multiple research studies and statistics underscore the profound influence web design can have on business performance. Below are some key figures and data points that highlight the role of web design in business growth:
These figures emphasize the importance of investing in professional web design as part of your broader strategy for online business growth.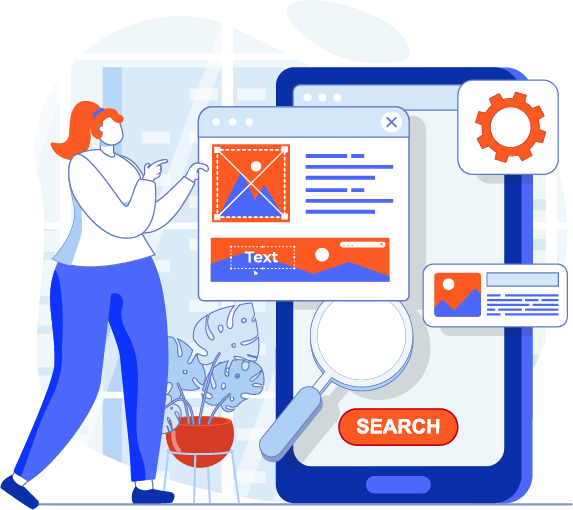 Paving the Path for Business Growth with Professional Web Design
Professional web design isn't just about making your site look good; it's a critical component of your marketing strategy. A well-designed website provides an opportunity for effective target market penetration. By ensuring your site is search engine optimized, appealing, and user-friendly, you can reach a wider audience. You will attract more visitors who are interested in your products or services.
Being a business owner means wearing many hats, but when it comes to building a robust customer base, professional web design can be your ally. A well-crafted website can tell your brand story, showcase your products or services, and instill trust in your visitors.
By providing all the necessary information in an easily digestible format, a good website makes it easier for potential customers to make a purchase decision. Thereby increasing conversions and fostering a strong customer base.
By employing professional web design, you make your website a strong sales tool and position your business for success in the digital landscape. Whether you're aiming to reach a wider audience, boost conversions, or retain existing customers, a well-designed website is the key to achieving these goals and driving sustainable business growth.
Understanding your customers' needs is crucial in crafting an effective marketing strategy. To further grasp how listening to your customers can enhance your business, explore our blog post, "The Benefits of Social Listening for Small Businesses." It sheds light on using social listening to tailor your offerings and marketing efforts more effectively.
Boosting Customer Engagement with Blogs and Other Content
Engaging and meaningful content is the cornerstone of any successful online marketing strategy. Blog posts, in particular, have emerged as a crucial element in establishing a strong connection with your target audience.
They provide a platform to share useful information, industry insights, and thought leadership. They position your business as a trustworthy expert in your field. By consistently delivering valuable content through blog posts, businesses can increase engagement, build credibility, and foster strong relationships with their customers.
Professional web design significantly enhances the effectiveness of content marketing. It does so by providing an intuitive and visually pleasing platform for your audience to consume your content. The design of your blog, its layout, readability, and ease of navigation can dramatically affect how your audience interacts with your content.
For example, a clean and easy-to-read font, effective use of white space, and logical content flow can make reading blog posts a pleasure for visitors. Ultimately this increases the time they spend on your website.
Interactive web design features like comment sections, share buttons, or interactive infographics can also contribute significantly to customer retention. These features encourage your audience to interact with your content and share it within their networks. This expands your reach and reinforces customer loyalty.
As you work on improving your online presence and content marketing strategy, it's essential to avoid common SEO pitfalls. Learn more about these potential issues in our post, "Common SEO Mistakes to Avoid." It offers valuable insights on optimizing your website for search engines and increasing your online visibility.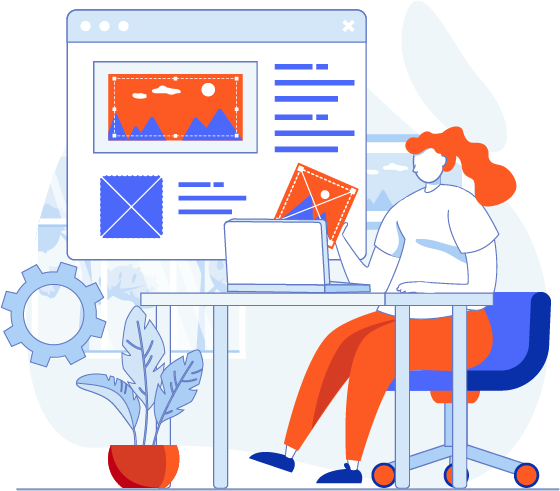 Leveraging Free Marketing Tools to Increase Website Traffic
In the age of digital marketing, businesses have a plethora of free tools at their disposal to increase website traffic and promote business growth. Social media platforms, for instance, can be an effective way to reach a wider audience, generate interest in your products or services, and drive traffic to your website.
By integrating social media buttons on your website or sharing your blog posts on your social media profiles, you can leverage the power of these platforms for free marketing.
Search Engine Optimization (SEO) is another potent tool that can significantly impact business growth. A professionally designed website with SEO in mind helps your business rank higher in search engine results. This increases visibility and attracts more organic traffic to your site.
Tools like Google Analytics can provide valuable insights into your website's performance and your audience's behavior. They enable you to optimize your marketing strategy and drive further growth.
Web design plays an essential role in optimizing these free marketing tools for long-term benefits. A well-designed website is more likely to rank better in search engine results, which leads to increased organic traffic.
Similarly, a site that is easy to navigate and share across social media platforms can significantly boost your social media marketing efforts. In essence, professional web design can enhance the effectiveness of these free tools, aligning them with your overall business objectives for sustainable growth.
Enhancing Market Penetration and Customer Experience with Website Design
Professional web design is instrumental in fortifying a company's growth and enhancing its market share. As a digital representation of your business, a well-designed website influences your brand perception and clarifies your offerings.
With strategic elements like engaging visuals, precise messaging, and user-friendly navigation, you can communicate your brand's unique value and allure potential customers.
Efficiency in web design is crucial for a satisfactory customer experience. A well-structured website, marked by swift load times, mobile compatibility, consistent layout, and intuitive navigation, fosters seamless customer-business interactions.
This ease of use can retain customers longer, boost their engagement with your content, and increase the likelihood of purchases, thus driving your organization's growth and market share.
For a deeper dive into mobile-friendly design and its importance, be sure to read our post on "The Importance of Mobile Optimization for Your Website." It provides valuable insights into how mobile optimization can further enhance the user experience and drive engagement.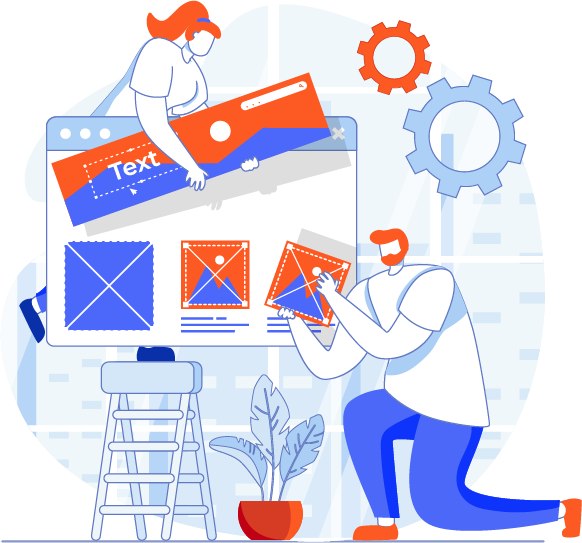 Sealing the Deal: The Power of Web Design in Conversions and Long-term Success
In the digital era, having an online presence is not merely an option, but a necessity for businesses. Professional web design can significantly increase your chances of growing your online presence. A well-designed, user-friendly website improves your brand's online visibility, credibility, and reach, helping you stand out in the competitive digital landscape.
The design of your website can also have a profound effect on conversion rates and customer loyalty. An effective web design makes it easy for visitors to understand what you're offering and how it can benefit them, guiding them toward making a purchase.
Furthermore, features such as easy navigation, quick page loading times, and mobile optimization can significantly enhance the user experience, encouraging customers to return.
In the long term, professional web design can be a strategic investment that contributes to your success. By improving your site's usability and accessibility, web design plays a critical role in your business's growth and longevity. It aligns your digital presence with your business objectives, setting the stage for sustainable growth and success in an increasingly digital world.
A pivotal aspect of ensuring conversions and long-term success lies in understanding the customer's journey. To delve deeper into this topic, consider reading our blog post, "How To Create A Customer Journey Map & Why it Matters." This resource provides a comprehensive guide to mapping your customers' journey and outlines why it's crucial for your business's digital success.
Unleashing Your Business Potential with Website Genii
Ready to unlock the full potential of your online presence? Investing in professional web design is a strategic move that can pay dividends in the form of increased visibility, customer engagement, and business growth. Our skilled experts at Website Genii understand the intricacies of web design and its crucial role in your business's digital journey.
Whether you're looking to enhance your existing website or create a new one from scratch, our team can help you craft a website that not only looks great but also drives results. We ensure your website is built with your target audience in mind, providing an exceptional user experience that turns visitors into loyal customers.
It's time to set your business up for long-term success. Contact Website Genii today to learn more about how our professional web design services can help your business grow and succeed in the digital landscape. Let's transform your vision into a digital reality!
Written by: Anna Bennett