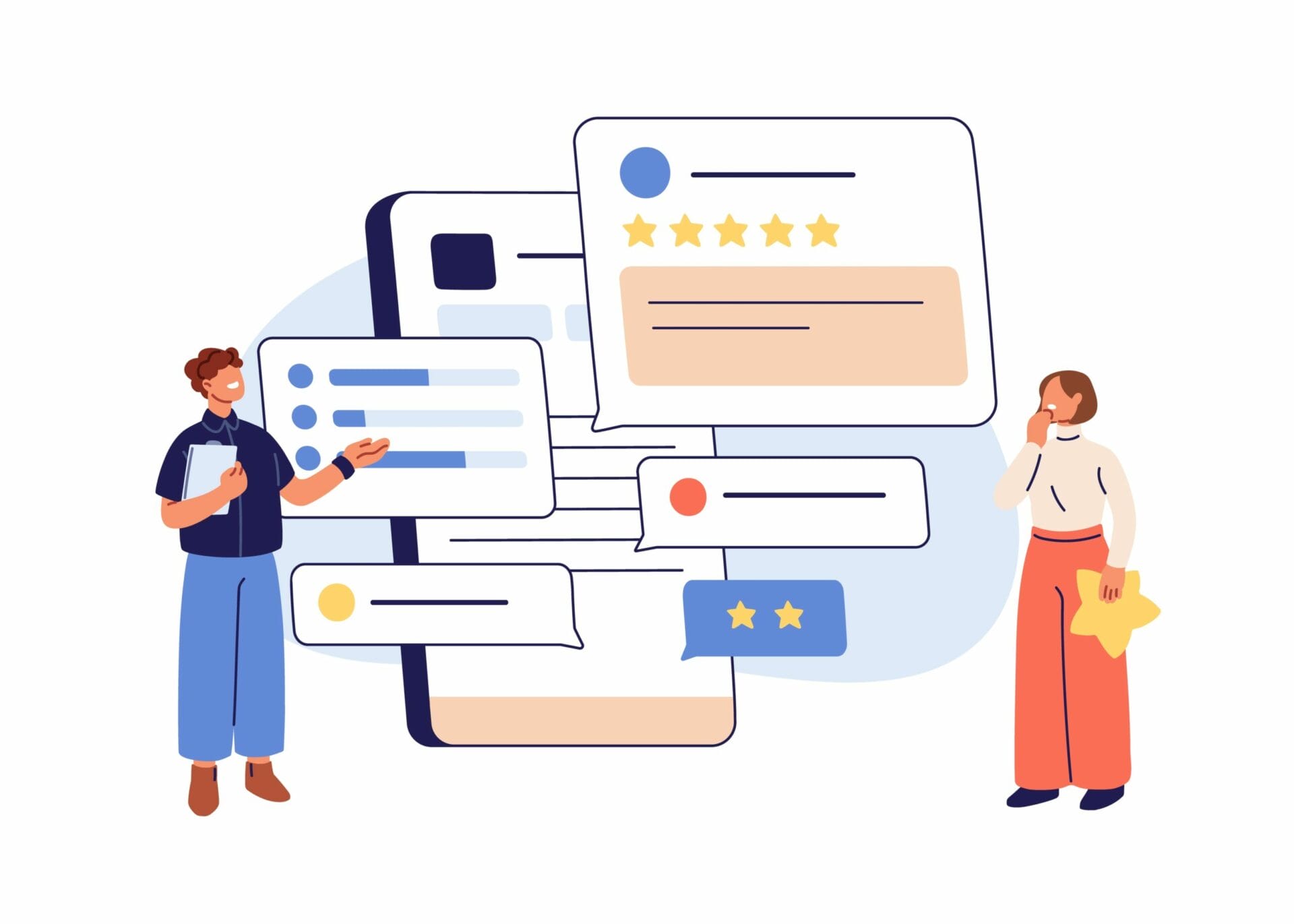 How to Ask Customers for Reviews | The Right Way
Unlocking Trust and Credibility Through Customer Reviews
Asking satisfied customers to write a review can be awkward and time-consuming, but it's essential for any business owner. Reviews not only help to build trust around the brand and ensure potential customers that your services are good quality. They also provide a world of valuable feedback about products and services used.
Knowing what worked well – and what didn't – allows businesses to make necessary improvements or changes. While asking for reviews is important, one should never forget to treat customers with respect and gratitude. You want them to feel heard and understand that their feedback is highly valued.
If you take the time to thank your customers for their reviews, as well as address any negative feedback immediately in an open and honest manner, then you will more likely receive honest feedback without feeling rushed or unappreciated.
In this article, we'll explore different strategies on how best to ask for customer reviews in a way that will benefit both parties involved.
Benefits of Asking Customers for Reviews
Asking customers for reviews is one of the most powerful strategies a business can utilize to build trust and gain credibility in the eyes of potential customers.
When customers leave reviews, it allows other consumers to read authentic feedback from people who have actually used your products or services. This helps them make an informed decision when considering investing in your business.
In addition, reviews can also be used to improve customer experience and help you better understand what customers want. This allows you to make necessary improvements or changes that will provide a higher level of satisfaction for all customers.
When potential customers search your business on google, what do they see? If you want to learn more about how to improve your Google Business profile – check out our recent post – 6 Best Practices to Improve your Google Business Profile
Strategies for Asking Customers for Online Reviews
Asking customers for reviews is an important part of running a successful business, as gathering customer feedback can help you to adjust and better serve your consumer needs.
When requesting reviews, it's important to avoid making negative assumptions about negative reviews and celebrate positive reviews. To build a strong customer relationship and encourage trustworthiness, it's essential to remain polite and considerate throughout the entire process.
It's also important to remember that local businesses receive the most benefit from reviews, so emphasizing the importance of supporting them should be included in your approach.
The strategies for asking for customer reviews should be quick, unobtrusive, and simple, with respect for their time in mind. Keeping these strategies in place will ensure the efficient use of customer feedback without sacrificing positive customer relationships.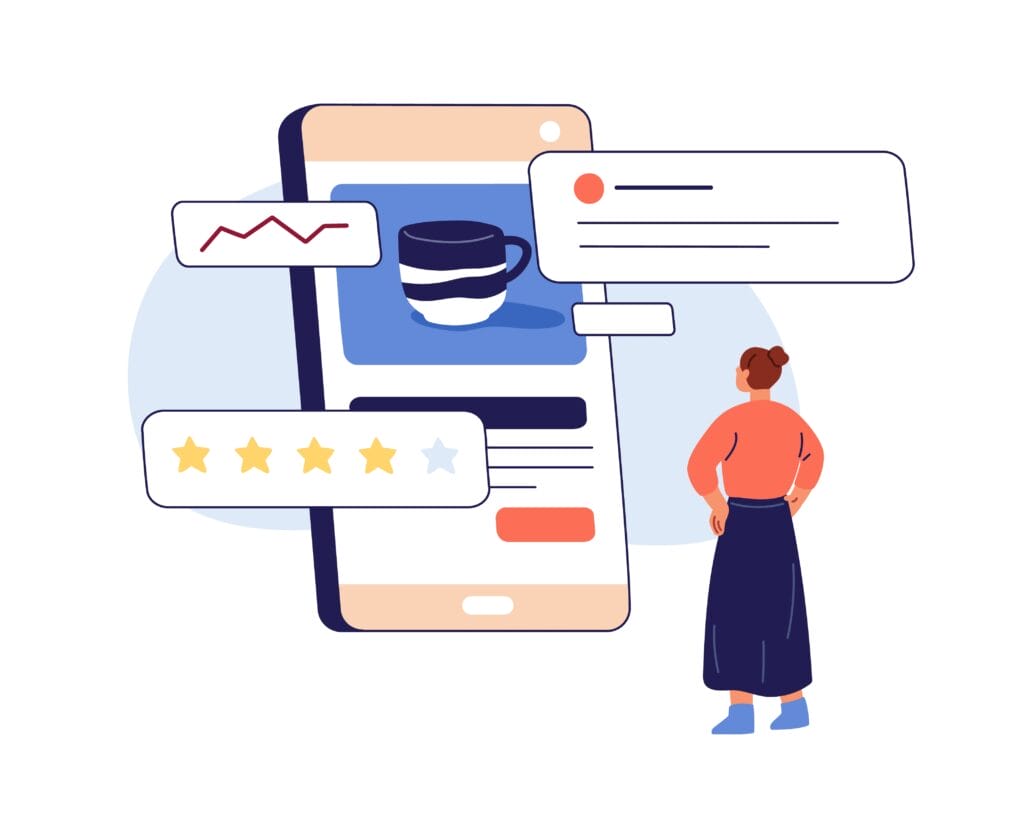 Below, we will discuss some strategies on how best to ask customers for reviews:
Creating an Incentive
When customers leave reviews, they feel like their voices are being heard and that their feedback is valuable. This in turn makes them happier customers who are more likely to return in the future.
Reading reviews is also a great way for potential customers to learn about a business and get a feel for what others think of it. By incentivizing customers to leave honest reviews, businesses can build customer loyalty and engagement.
The best way to get customers engaged is by incentivizing them with discounts, freebies, or other rewards. This strategy can be great at encouraging customers to leave honest feedback and will also help build customer loyalty. When a customer feels appreciated, they are more likely to return and spread the word to others.
Reaching Out Directly Through Email or Social Media
Social media platforms are a great way to get customers engaged. Simply by reaching out to customers who have used your product or service you can greatly increase positive reviews. You can also manually request reviews via email, which allows you to provide a more personalized approach.
It's important to remember that customers are much more likely to leave reviews if they feel engaged and appreciated. So make sure your emails or messages express gratitude for their time and effort.
This style of outreach makes things simple because you can simply share a link to the social media or google review platform and customers can easily leave their feedback.
Interested in learning more about email marketing? Take a few moments to read this post – Small Business Email Marketing: Is It Right For You?
Asking for Reviews at the Right Time
One of the most important strategies to consider when it comes to customer reviews is timing. There are certain moments when a customer is more likely to leave a review and those should be taken into account.
For example, after receiving a service or product, customers may be more inclined to express their satisfaction with the purchase by leaving a positive review on your page.
It's also beneficial for businesses to send out follow-up emails after transactions have been made in order to encourage customers to leave reviews or provide additional feedback. This will not only help build brand credibility but will also ensure that you are always looking for ways to improve customer experience.
Making It Part of Your Business Processes
Happy customers are essential for every business. One way to ensure happy customers is by taking additional steps in your business process to reach out to them after they have used your services or purchased a product.
This can be done by adding review requests to automated emails that are sent as part of the checkout process. Or you can display a pop-up window when customers are visiting your website.
By taking time to go the extra mile, it sends a clear message that you are dedicated to providing excellent customer support and are invested in their experience.
Want to learn more about review generation software? Check out our blog post – The Best Review Generation Tools For Small Businesses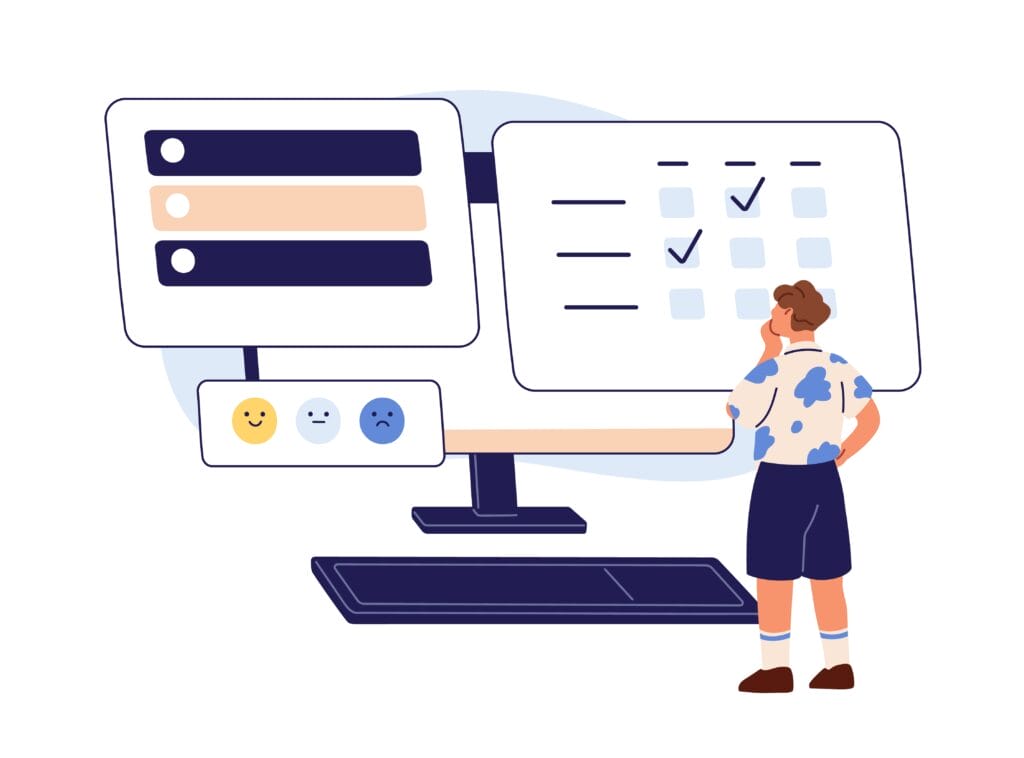 The WRONG Way to Ask for Reviews
Businesses should be mindful of how they go about asking customers for reviews. It's essential to avoid aggressive requests or language that could appear manipulative in any way. This could lead to customers feeling uncomfortable and may even drive them away from your business.
Keep review requests natural and simple. Highlight the importance of customer feedback in your business processes and make sure to express gratitude for any reviews left by customers.
By taking the time to incentivize customers, reach out directly, ask at the right moment and make it part of your business process, you will be well on your way to building an army of loyal customers that provide valuable feedback.
Getting honest reviews can help build trust and credibility with potential customers while also giving businesses useful insight into how they can improve their services or products. With these strategies in mind, you'll be asking customers for reviews in no time!
Get Honest Feedback from Your Customers with These Tips
Asking customers for reviews is an essential part of any successful business strategy. It helps build trust and credibility in the eyes of potential customers. Additionally, reviews can provide valuable feedback that can be used to make necessary improvements or changes.
When reaching out to customers, don't forget to mention review sites like Yelp or Google Reviews. These options provide an easy platform for people to review businesses and products they have used.
By creating an incentive and following the strategies outlined above – such as reaching out directly through email or social media, asking at the right time, and making it part of your business processes – you will be able to get honest customer reviews without feeling rushed or unappreciated.
When done properly, review sites create a win-win situation where both new and existing customers take advantage of reviews left by other customers resulting in better decisions for both parties involved.
Written by: Anna Bennett