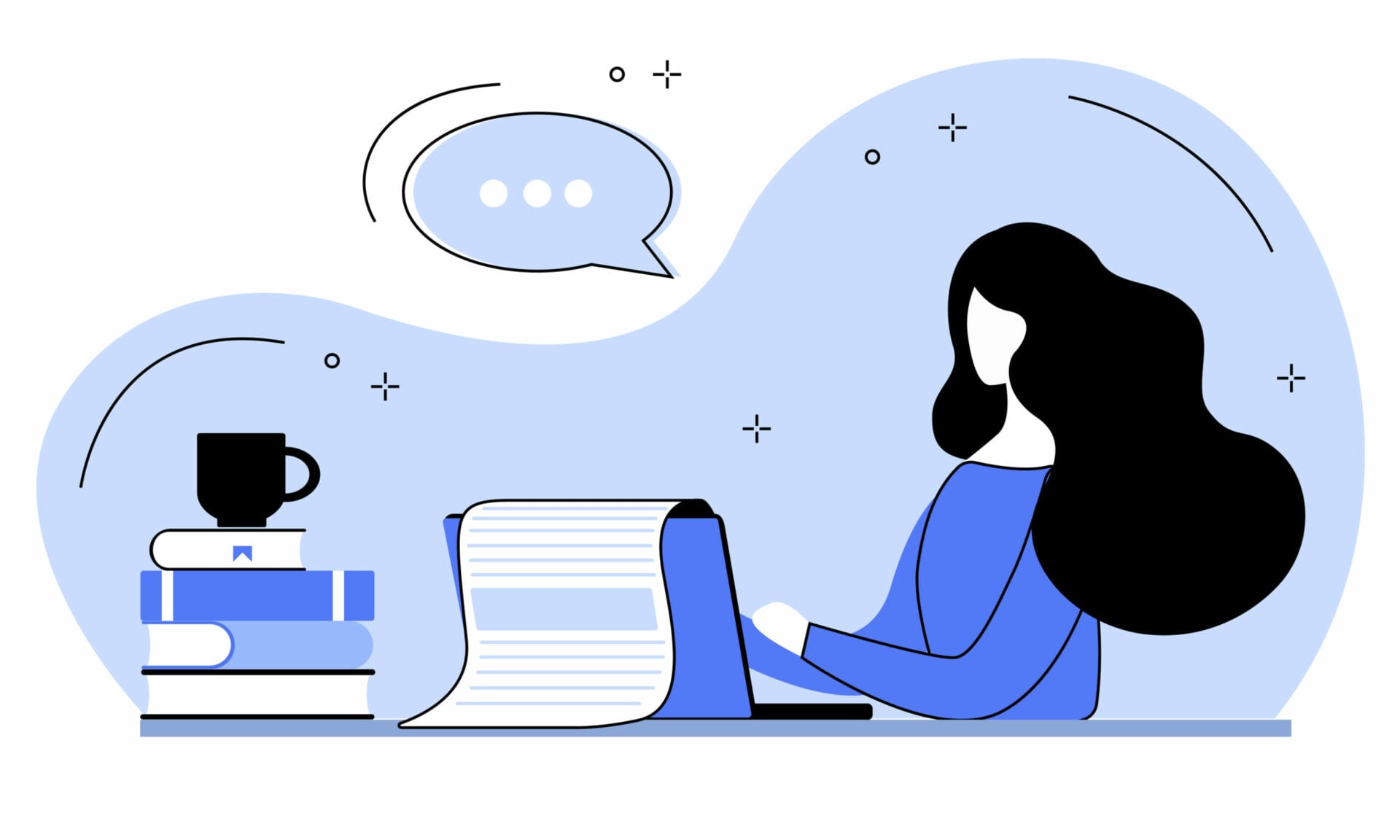 Why Have a Blog For Your Business?
The Benefits of Blogging for Businesses
Okay, we might be a little biased when we say this… but every business needs a blog! And we're not just talking about any ole blog post, we're talking about a high-quality, well-written, informative blog that speaks to your target audience and positions you as an expert in your field.
Sure, you could try to get by without a blog. But why would you want to do that? Below we outline 5 key reasons why having a blog is essential for your business. From building community to generating leads, a blog can do it all!
5 Reasons Why You Absolutely Need a Blog For Your Business
If you're like most small business owners, you understand the importance of having a strong online presence. In today's digital age, customers are increasingly turning to the internet to research products and services before making a purchase.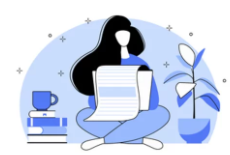 As a result, it's more important than ever to make sure your business is visible online. One way to do this is by writing blog content. Below are 5 reasons why you absolutely need a blog for your business:
Blogs Help You Rank Higher on Google
If you're looking to rank higher on Google, a blog can be a valuable tool in your SEO strategy. By including relevant keywords and phrases in your blog posts, you can help Google's algorithms understand what your website is about. You can also use your blog to drive traffic to your landing pages, which can boost your search engine ranking even further.
Of course, starting a blog isn't an SEO strategy that is going to magically improve your ranking overnight. But if you're patient and consistent with your content strategy, you should see a gradual improvement over time. "Over time" being the operative words here – don't expect to see results overnight!
It is important to note that not all blog content is created equal. In order for your blog to be effective, you need to make sure you're creating quality content that is relevant to your target audience. Don't waste your time writing fluff pieces – focus on creating informative, well-written content that will help your business achieve its goals.
Blogs Help You Generate Leads
A blog can be a helpful tool for generating leads. By creating content that is relevant to your target audience, you can drive traffic to your website and convert them into leads. In addition, blogs can help to build up your content marketing strategy.
By regularly creating new content, you can attract more inbound links and improve your search engine ranking. As a result, a well-executed content marketing strategy can significantly increase the number of leads you generate. So if you're looking for a way to improve your lead generation efforts, consider starting a blog.
Using a blog to generate leads can be an extremely effective strategy – but its success depends on how well you execute it. Each aspect of your blog, from the headline to the call-to-action, needs to be well-optimized in order to generate leads.
Blogs Give You Something to Share on Social Media
If you're not using social media to promote your business, you're missing out on a huge opportunity. Social media is an incredibly powerful marketing tool – and it's only getting more popular. In fact, according to a recent study, nearly 60% of Americans now use social media to connect with brands.
One of the best things about social media is that it's a great way to share your blog content. Every time you publish a new blog post, you should share it on your social media channels. This will help to drive traffic back to your website and give your audience a chance to read your latest article.
Using social media to promote your blog is a great way to reach a wider audience. And the more people you can reach, the better chance you have of generating leads and growing your business. This is why it's so important to make sure your blog is share-worthy.
Did you know? You can also share updates on your Google Business Profile! Check out our recent post 6 Best Practices to Improve your Google Business Profile to learn how.
Blogs Give You a Chance to Show Off Your Expertise
Have you ever wondered why some businesses just seem to have that certain something? That je ne sais quoi that makes them different from all the rest? More often than not, it comes down to voice. And one of the best ways to showcase your company's unique voice is by starting a blog.
This is your chance to share your company's story, and position yourself as an expert in your field. When done correctly, blogging can help build trust and credibility with your target audience. Remember, people are more likely to do business with companies they know, like, and trust. So if you're looking to build relationships with your target audience, consider starting a blog.
Plus you'll build authority in your industry, which can lead to more business opportunities down the road. So what are you waiting for? It's time to start sharing your company's story with the world!
Blogs Help You Build a Community
Blogs are a great way to build a community around your brand. By creating quality content, you can attract like-minded individuals who share your interests. You can then use your blog as a platform to connect with these individuals and build relationships.
As you build relationships with your readers, you'll be able to better understand their needs and desires. This valuable insight can help you create content that is even more relevant to your audience. In addition, a strong community can also provide valuable feedback that can help improve your business.
Keep in mind that building a community takes time. You won't be able to create a large, engaged community overnight. But if you focus on creating quality content and connecting with your readers, you'll eventually build a strong community that supports your business.
Pro-tip: Combine blogging with email marketing to further build your community and create even more valuable relationships. Check out our blog post Small Business Email Marketing: Is It Right For You? to learn more.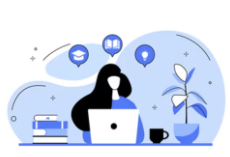 Don't Have the Time to Write Blog Posts? No Problem!
Let's face it, most small business owners don't have the time or manpower to regularly produce quality blog content. Between running the day-to-day operations and meeting with clients, there's simply no time left to write blog posts. This is where hiring a copywriter can be extremely helpful.
A copywriter is a professional writer who specializes in creating marketing materials. They can help you develop a content strategy and produce high-quality blog posts that are relevant to your target audience. As a result, you'll be able to generate more leads and grow your business.
Website Genii combines expertise in SEO with experienced copywriters to help small businesses produce quality content that drives results. Contact us today to learn more about our website copywriting services.
Get Started with Your Business's Blog Today
If you're not convinced that starting a business blog is right for you, consider all of the benefits we've listed above. From increasing your Google ranking to generating leads and building community, there are plenty of reasons to give blogging a try.
If you need help getting started, our team of digital marketing experts would be more than happy to assist you. Ready to get started? Contact us today!
Written by: Anna Bennett