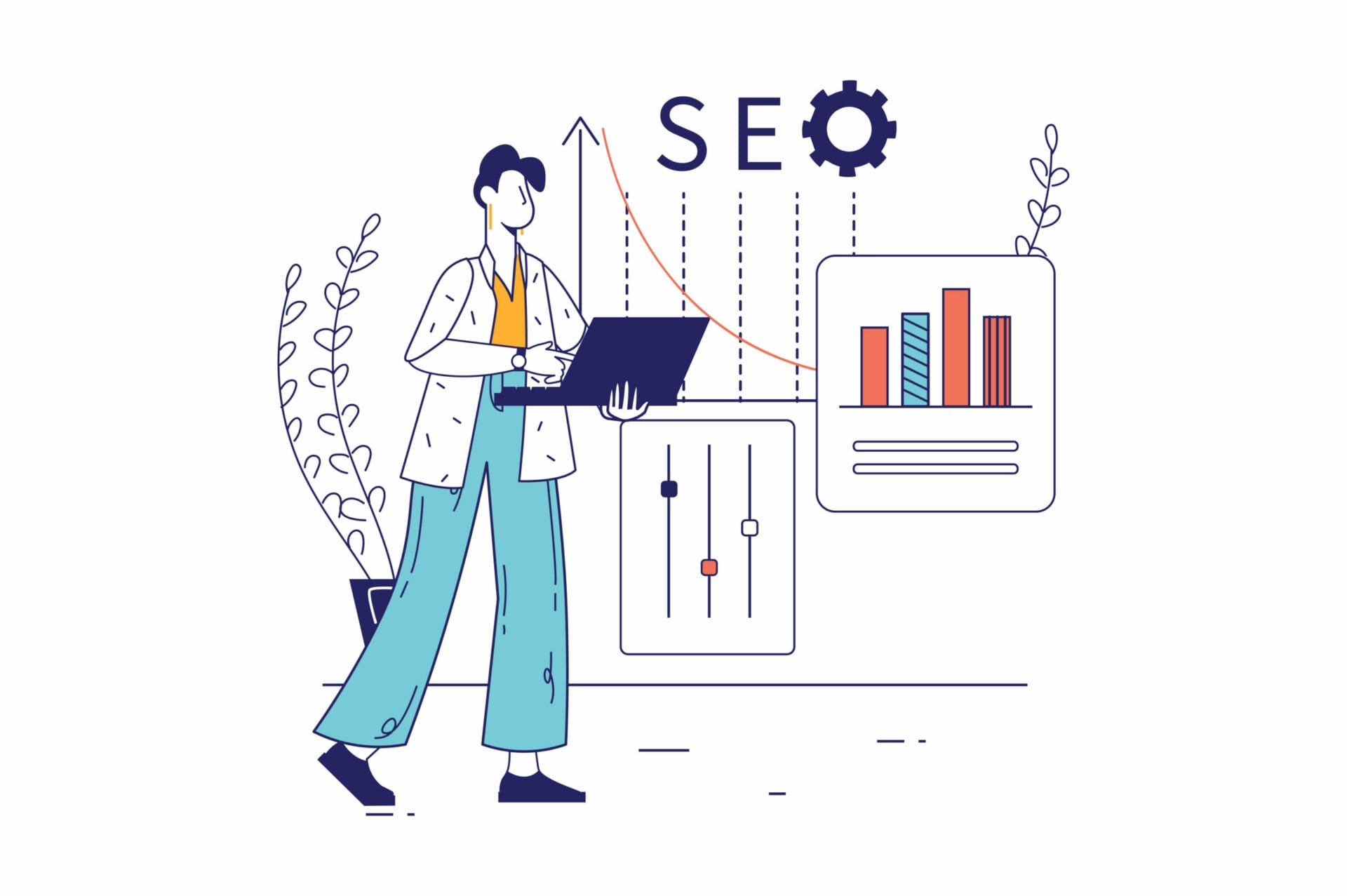 The Power of Local SEO
How to Optimize Your Small Business's Online Presence for Local Searches
Why Local SEO is Important for Small Businesses
For small businesses, attracting local customers is key to success. That's where local SEO comes in. By optimizing your online presence for the local area, you can improve your search engine results visibility and boost your local rankings.
With more and more people searching for businesses on their mobile devices, it's crucial to ensure that your website and other online platforms are mobile-friendly and easy to navigate. Staying competitive in the local area is essential, and investing in local SEO can make all the difference.
By appearing at the top of Google search results, you can attract more local customers and thrive in your community. This guide will provide you with tips on optimizing your website for local SEO, so your small business can reap the benefits.
Creating and Optimizing Your Business Listing
Creating and optimizing your business listing is crucial for reaching new customers and boosting your online presence. One of the most important aspects of your listing is ensuring your address and phone number are accurate, making it easy for potential customers to locate and contact you.
Claiming your Google My Business listing is another essential step, as it allows you to manage your information and interact with customers directly. Integrating your listing with Google Maps is also key, as it not only helps with search engine rankings but also provides customers with an easy way to find and navigate to your business.
Finally, maintaining consistency across all platforms, from your website to social media profiles, is crucial for building trust and credibility with customers. By taking the time to create and optimize your business listing, you can increase your visibility in local search results and grow your customer base.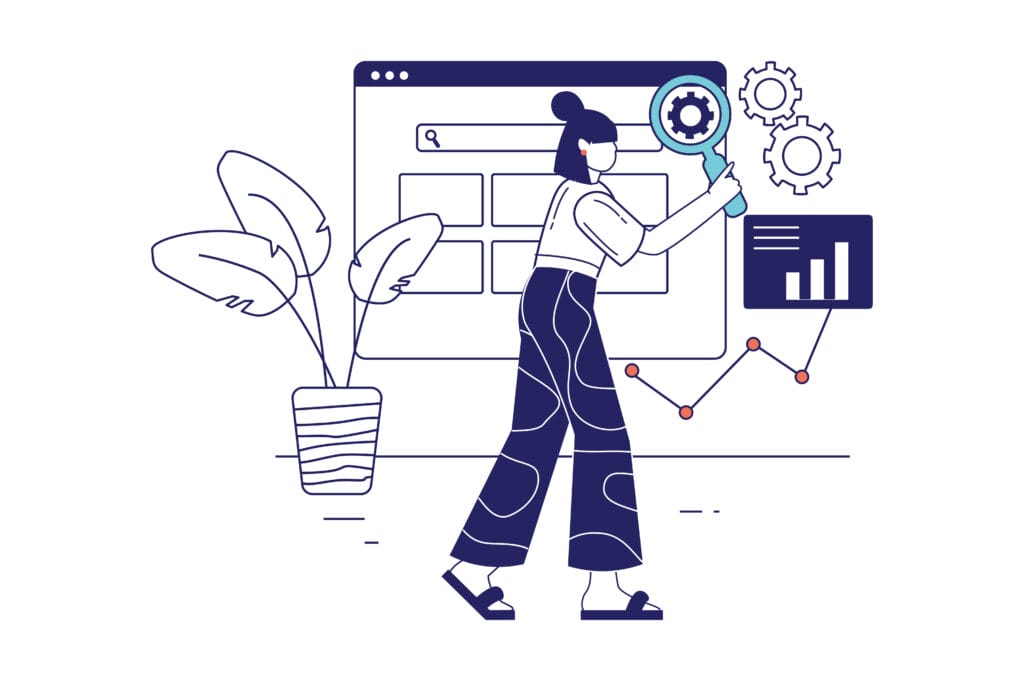 Mastering Keyword Research for Local SEO
To achieve high rankings in local search results, mastering keyword research is crucial. It all starts with identifying local keywords that are relevant to your business and including location-specific phrases in your content. But don't stop there – analyzing the competition for each keyword will help you select the ones that give you the best chance of success.
And don't forget about the importance of long-tail keywords – these less competitive phrases can still attract valuable traffic to your site. Once you have your keywords in place, it's essential to track their performance and adjust your strategy accordingly.
With these strategies, you can improve your local SEO and increase your chances of being found by potential customers. This will help your business stand out from the competition and generate more leads in the local area.
The Significance of Your Physical Location
Your physical location plays a critical role in your online presence. It's not just about being easily accessible to your local customers or having a brick-and-mortar store, but it also has a significant impact on your online ranking. Google considers proximity as one of the most critical ranking factors for local searches.
This means that the closer you are to the searcher's physical location, the higher your ranking will be. Local pack results are also highly valued, so it's vital to ensure that your business appears on the top three local pack results.
Optimizing your website for location-specific content and implementing local schema markup can help improve visibility. And, let's not forget the critical aspect of maintaining NAP consistency, which involves ensuring that your Name, Address, and Phone Number are accurate and uniform across all platforms.
The significance of your physical location cannot be overstated, so make sure you leverage it to its fullest potential.
Leveraging Customer Reviews for Local SEO Success
When it comes to optimizing your local SEO strategy, leveraging customer reviews can be a game-changer. Not only do positive reviews help to build trust with potential customers, but they can also play a significant role in your search engine rankings.
However, it's essential to encourage customers to leave reviews and respond to both positive and negative feedback in a timely and professional manner. Showing off your glowing reviews on your website and social media can also be a powerful tool for attracting new customers.
But don't forget about authenticity – fake reviews can do more harm than good. By integrating customer reviews as a ranking factor, you can improve your visibility in local search results and gain a competitive edge in your industry.
The reviews from your products and services can also be leveraged to create more content for your blog and website. Utilizing customer reviews to create compelling content is a great way to capture the attention of potential customers and build trust.
For a deeper dive into this aspect, check out our post: Google Reviews for Improved Local SEO.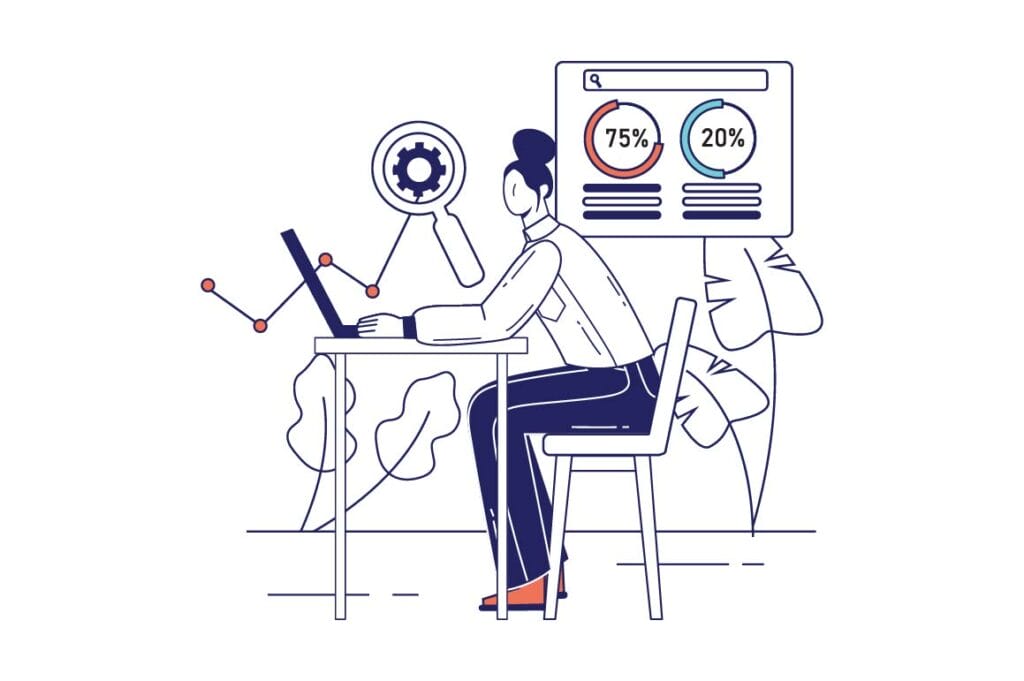 Local SEO and the Importance of Mobile Search
In today's world, more and more people are turning to their smartphones to search for products and services in their local area. In fact, studies show that mobile usage among potential customers has only continued to rise. This means that it is more important than ever for businesses to ensure that their website is mobile-friendly, and that they are optimized for mobile search.
Not only does mobile search impact how customers find and engage with local businesses, but it also plays a vital role in the overall customer journey. To stay ahead of the curve, businesses must also consider how to optimize for voice search, as more and more customers are utilizing voice assistants to search for products and services.
By prioritizing local SEO and mobile search, businesses can ensure that they remain top of mind for potential customers in their area. Local businesses should take of the latest SEO trends and techniques to stay ahead of their competitors and continue growing in the future.
Interested in learning more about mobile optimization? Check out our recent post: The Importance of a Mobile-Optimized Website
Enhancing Your Local Area Presence with Online and Offline Marketing
It's no secret that businesses must have a strong online presence to survive in today's digital age. However, that doesn't mean offline marketing efforts should be overlooked.
In fact, combining both online and offline marketing strategies can work wonders for enhancing your local area presence. You can participate in community forums and groups, hold local events to attract potential customers, and implement effective local advertising strategies.
By building a strong local brand presence, you can engage with your target audience on a more personal level and establish a sense of trust and loyalty. So why not take advantage of both online and offline marketing techniques to give your business the best chance of success in your local area?
Local SEO and the Impact of Search Engine Results
As the digital age continues to evolve, businesses are looking for ways to get ahead in the game, especially when it comes to local customer acquisition. Search engines play a crucial role in this by delivering targeted results to potential customers searching for the services or products they need.
This is where local SEO comes in, optimizing your online presence to boost visibility in search results. The higher your organic search visibility, the more likely it is that you'll appear in the coveted local pack and search engine results, which can have a huge impact on your overall search engine rankings.
To maximize your online potential, it's important to monitor and improve your search engine performance regularly – putting you in a prime position to capture the attention of local customers searching for exactly what you have to offer.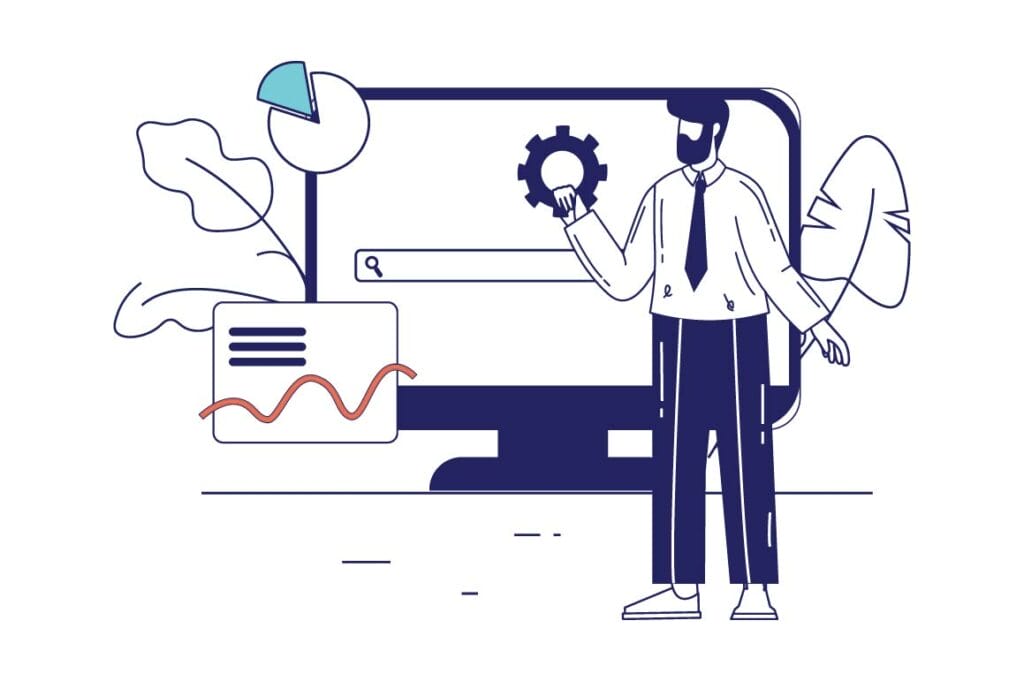 The Role of Local SEO in Attracting Potential Customers
As a business owner, your ultimate goal is to attract potential customers and convert them into loyal patrons. And one of the most effective ways to achieve this is through local SEO. By utilizing targeted keywords and phrases, you can enhance your online visibility and ensure that your business is reaching the right audience.
Not only does this drive traffic to your website, but it also encourages customers to visit your physical location. But local SEO isn't just about boosting your search rankings – it's about creating a better customer experience overall. By providing localized content that speaks directly to your audience, you can attract and engage potential customers in a more meaningful way.
So if you're looking to grow your business and attract new customers, local SEO is definitely worth investing in. Take advantage of all the tools and strategies available to enhance your local presence, and you'll be sure to see results in no time.
Avoid costly mistakes small business owners make when using SEO – check out our recent post for a guide: Common SEO Mistakes to Avoid
A Comprehensive Guide to Local SEO for Small Business Owners
Local SEO is a powerful tool for small business owners looking to grow their customer base and attract more potential customers. By optimizing your online presence, you can increase visibility in search results and make sure that the right people are seeing your business.
Additionally, leveraging word-of-mouth marketing tactics such as encouraging referrals or featuring user-generated content will help spread the word about what you have to offer. With these strategies combined, it's possible to create an effective local brand presence that resonates with potential new customers and drives sales for years to come.
If done correctly, harnessing the power of local SEO could be just the growth strategy your small business needs. If you have any questions or would like to get started, be sure to contact our team of SEO professionals today. With our help, you'll be well on your way to building a sustainable business and profitable customer base.
Written by: Anna Bennett